Implanter Benefits
ISO approved microchips manufactured in Europe by Felixcan (Datamars), a leading global supplier of animal microchips.
Cost Effective

Accurate Registrations

Save Time

Transparency

DEFRA Compliant
Registration Process
1
Order microchips online or use free credits. Microchip numbers are automatically assigned to your account on dispatch, ready for registration.
This stops anyone else registering one of your microchips in error and stores a record of where every microchip was supplied.
2
Register pets you have implanted online in seconds by adding them to your own account, or to a client's account.
Your client is notified every time a pet is added. The first compliant online registration is free.
Adding a litter? The system auto-completes pet data such as the date or birth and breed to save you time.
3
New client accounts are sent an account activation link via emailed and text. This allows them to set a password, check the registration data, select their consent options and keep information up to date.
If your client is a pet owner and doesn't use email, you can download a postal registration form from within your account.
Get FREE Microchips
1

Order Microchips Online

2

Register Online for Free

3

Pet Transfer

4

Receive Credit
Additional Account Features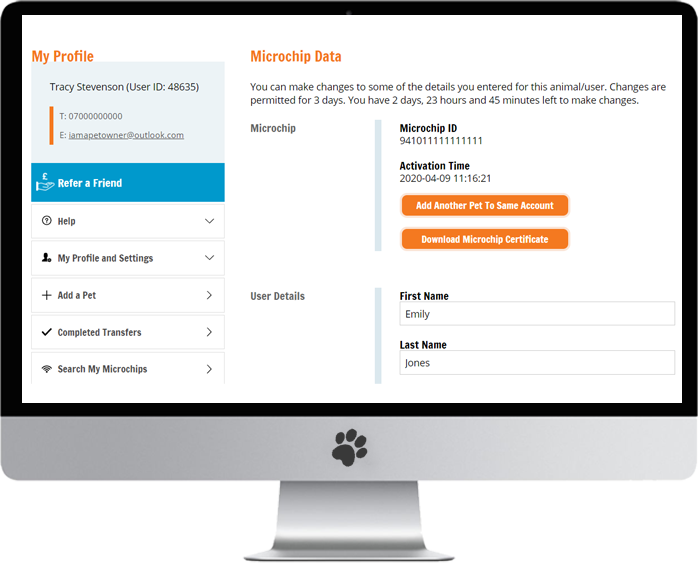 Registration History
See a permanent record of every microchip you have implanted and the client it was registered to.
Made an error? We give you 3 days to fix any registration errors from within your account. We even notify you if the email address on an account you have created has bounced so you can amend it.
Print you clients microchip certificate once registered.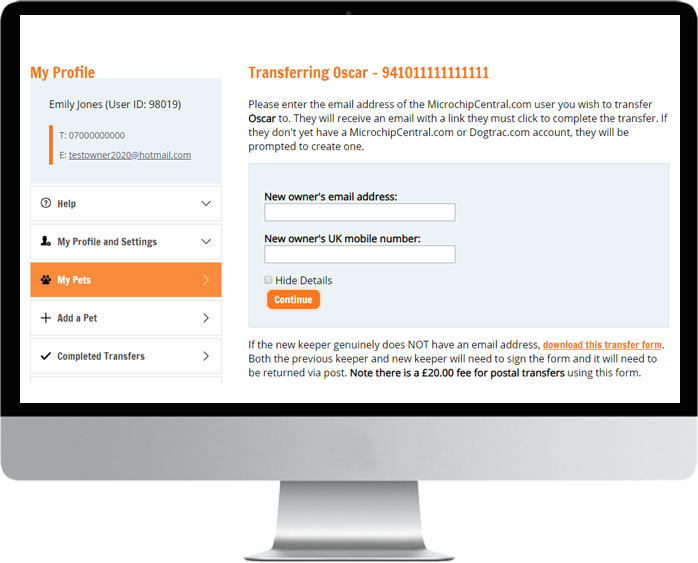 Simple Transfers
Transferring your own pet to a new keeper? Initiate the transfer of pets from within your account by entering the new keepers email address and contact number. The new keeper will be contacted to complete the registration.
New keepers can also transfer a pet into their own account online if they know the correct microchip number and date of birth. The have limited attempts to do this and the previous keeper is automatically notified.
See a permanent record of completed transfers from within your account.
Manage Payments and Receipts
See a record of all transaction history in your account, download receipts and pay invoices. We send reminders for any outstanding invoices direct to your accounts team.
Vets

Is your veterinary practice part of a group? You can link vet accounts to share microchips. Only see the client information on microchips your practice has registered.

Welfares

Welfares stay as a secondary contact on any pet transferred from their account. Don't need this feature? Just turn it off in your account settings.

Refer a Friend

Give a friend 50% off their first microchip order and earn £30 in Amazon vouchers for every client you refer. Share your unique code found in your account.
Buy Microchips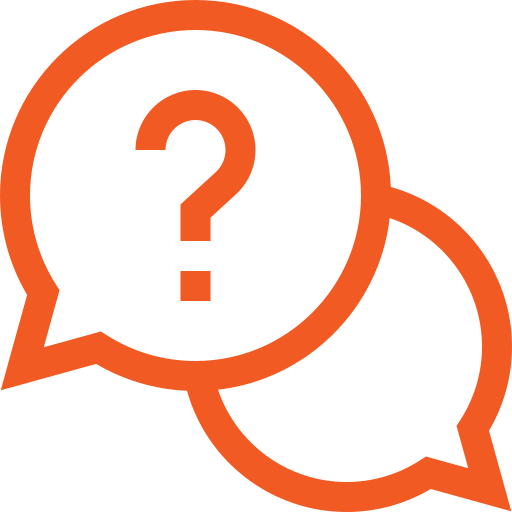 Watch our registration training videos or read our training guides available in your account.
You can also check out our FAQ's or get in touch with any questions.
Get In Touch
View Client Benefits
What Our Implanters Say
"I switched to Microchip Central about 12 months ago and I'm so glad I did. My clients love the free Puppy Packs and the credit system is genius."
"What a fantastic service! Always someone to speak to, quick responses times and next day delivery is a life saver. Would recommend to anyone."
"May I congratulate you on your simple, straight forward and infinitely more user-friendly website when compared to your competitor's effort I have used in the past."
"I've not paid for microchips in almost a year because of the credit back system, I couldn't imagine ordering from anyone else."
"I love the site it's so easy! Glad I don't have to use my previous provider anymore!"
"I have to say this company have really built an ingenious system. The transfer process is the best I've seen and I always recommend them to friends."
"I always feel confident our new pups & owners will be well looked after working with Microchip Central."