What is a Scan Angel?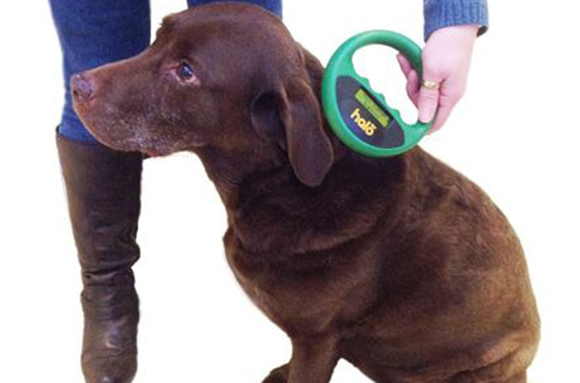 Scan Angel's are unpaid volunteers that own a microchip scanner and can be called upon to scan lost pets and help reunite them with their owners. There are now three times as many Scan Angels in the UK as dog wardens and most can be called every day of the year, some 24 hours a day. Local authorities, dog wardens and vets are mostly closed after 5.30pm and at weekends and bank holidays. Our Scan Angels are often the only means to help return lost pets quickly and easily 247.
Scan Angels are a great way to help get lost pets home quickly without the need to pay huge fees or send local lost pets to the council pound or rescue centres unnecessarily.
If the dog is not microchipped or the owner cannot be contacted, the local authority must be informed. Scan Angel's have a list of all local authority contact numbers.
Do Scan Angels collect lost pets?
No. We never advocate that a Scan Angel takes a lost pet from a finder. A Scan Angel may either offer to come to a finder and scan a lost pet for a microchip or allow the finder to bring the lost pet to their location.
As in every walk of life, we all have differing levels of experience. The same goes for handling, understanding signs, and behavioural patterns in pets. A lost pet can be very upset, stressed and might react in fear towards strangers. We all know most are just lovely, and pleased to be helped home. Please do take care though and if in any doubt whatsoever do not take chances, call the local authority.